Door Systems
Train Entrance Systems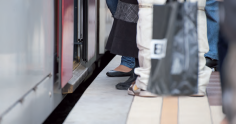 It is easy for delays to occur while passengers are getting on and off the train. The quality of the access system, therefore, has an important influence over the operating efficiency of rail vehicles. Calculations show that the advantage to a business of a high quality access system exceeds its procurement costs by up to ten times. The security and the comfort of the passengers are always in focus when developing a detection systems and access devices.
Platform Door Systems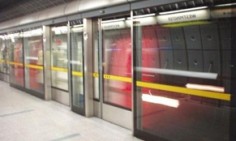 Platform screen door systems make a significant contribution to platform safety, air conditioning and the cleanliness of the boarding area. They extend the entire length of the platform. The cars come to a halt in such a way that the vehicle doors and the platform doors are adjacent. Every platform door is made up of and automatic sliding door with two wings. This door is integrated into a glass wall element. The door control is protected from unauthorized access by a sealed housing. Platform sills give the doors and wall elements additional stability.